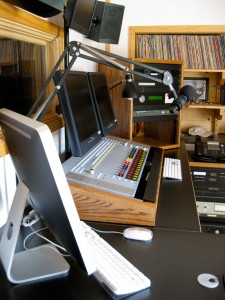 The Lakes Media Foundation is proud to announce that the studios for its upcoming FM station are nearing completion.
Thanks to the work of an anonymous donor, brand-new studio furniture was built to our engineer's specifications, which were designed to accommodate our equipment and fit properly into the space provided. All the labor and material was supplied to the Foundation free of charge.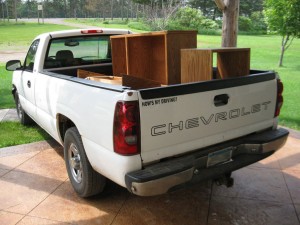 Furniture construction took place in the latter part of June, with the pieces completed by the first week in July. Preparations to the studio space (including new floor coatings, electrical modifications, etc) took place concurrently.
Once the furniture arrived, volunteers spent the following two weeks working to assemble the studio. Previously donated equipment was installed in the furniture as planned. A number of brackets, mounts, and other accessories were built, along with the installation of initial wiring. Some minor changes were made as the process moved forward, but the majority of the project went according to plan.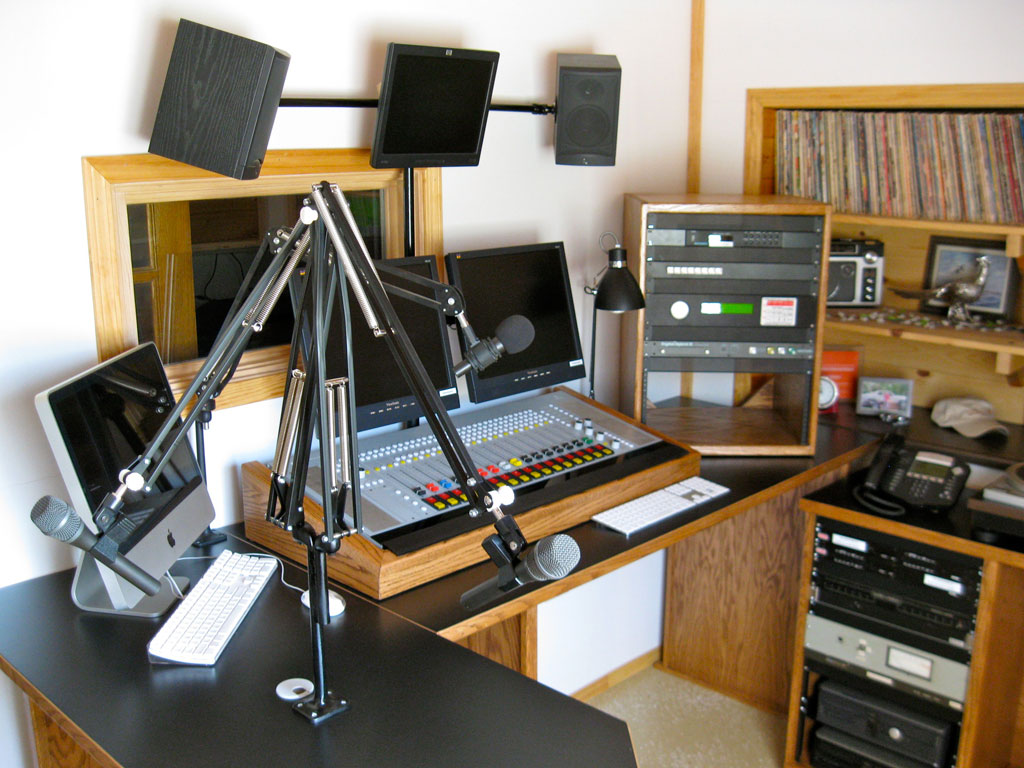 The studio is not yet complete. There remains much to do – as we write this, our volunteers have moved on to building patchbays and fittings, and pulling the hundreds of feet of cable that will connect everything together.
As this project moves forward, we are constantly reminded of what wonderful donors and volunteers we've been given the opportunity to work with.
Our original plan to build the studio furniture in-house would have yielded acceptable results. But the donation of these professionally-built pieces has taken our facility to new heights. We are thrilled to have such excellent furnishings, and extremely grateful to those who built them.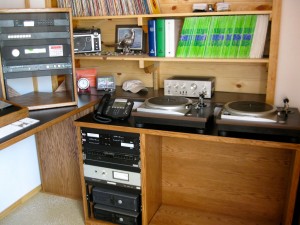 Being able to see the equipment in place and assembled is a major milestone in this project. Though there's no shortage of work left to be done, we are very pleased with the progress so far.
We look forward to the to the completion of what will surely be a top-notch broadcast facility, and to serving the Mora area with a local, live, non-commercial radio station that will be second to none.
The Lakes Media Foundation is grateful for all the support it has received from the community, and especially to our volunteers and donors, without whom this project would not be possible.